Hello everybody and welcome to Quarantine day 29. Today we will be drinking coffee, writing, videoing songs for YouTube, posting articles and books, pretty much the same thing I have been doing every day for the last few years, long before the government said I had to do it.
I like myself, and so it's no big deal to be alone. I have a compromised immune system, so for me, staying home and not catching something that might do me in is normal.
Up until early last year, I used to stay at home except weekly Walmart shopping trips. I mean, if you are going to go out you might as well enjoy yourself, and I love Walmart because you never know what you might see. I keep my distance from people, kids with runny noses, old folks running people down with those electric carts the store supplies for them to do that with. Imagine that. If you get older, so old you can't walk that well, you can still enjoy yourself by going to Walmart, hop in an electric cart, mow all those young people with properly functioning bladders, backs, and livers right down, and??? It's legal, and all good fun. I see them smiling when they do it, so I always made sure I got the hell out of the way as soon as I would see one coming.
Now I stay at home all the time, and when I get bored I watch videos of folks at Walmart doing stupid things on YouTube. So, quarantine? No big deal to me, I'm glad to say…
Or is it? Well, to be truthful, now that it isn't voluntary? I want to go out. Why? Because President Trump said I couldn't, or our Governor Cuomo. And, also, I feel guilty because there has to be a side of me that is anti-social to not be bothered by staying at home. And, as a writer, I have my share of broken brain problems, maladjustment, failed relationships, baggage, drinking, drugging (I do neither anymore, years, in fact two decades of sobriety), I mean to say I am just as screwed up as any one else out there, and pretty much normal for a writer. The difference is that I write about it. Remember that time my ex cheated on me? Of course, you don't, unless it was you they cheated with, but when you stick it to a writer, someday you are going to read about it. Oh, it won't be your name, but as you read the details you'll know it was you. Of course, we all add that disclaimer saying the entire account is fictional and completely from the authors head, and, well, that is true in the broadest sense. It is used in a fictional setting, and it did come from my head, but no, Shelia, it isn't about you. (Disclaimer, I have never had a relationship with anyone named Shelia). Anyway, it makes me want to go out, so I compromised and walked out in my woods and snapped some pictures…
Of course walking around the woods made me feel better, and it made me glad I hadn't over-reacted and went Walmart to see what is going on there. I returned home, poured a cup of coffee, and returned to my office and realized it needed an overhaul…
Yes, a Christmas cup. I do know it's not Christmas, but it is the biggest cup I own, besides the Elvis Cup I have, and since I need massive amounts of coffee to motivate me, I need the big cup, and the Elvis cup (It holds 2 1/2 cups of coffee, it must have been modeled after the fat Elvis) is for emergencies, you know, like Fridays, or Mondays.
So that is a look at writers, or me, or both. Every writer I know, who is good, is also interesting, meaning they have lengthy and complicated back stories.
Stay home, read my blog, pray, if you do go out treat yourself to Walmart. You might as well have a good laugh, Dell
---
Three FREE eBooks for you from me. I linked them from Smashwords, my distributor, because you can download them for free in any format that you need…
Earth's Survivors Apocalypse: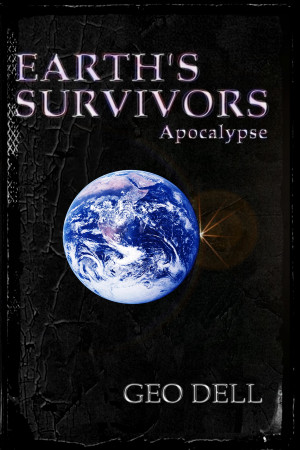 Earth's Survivors Apocalypse
By Geo Dell Rated 4.00/5 based on 4 reviews
Earth's Survivors Apocalypse follows survivors of a worldwide catastrophe. A meteorite that was supposed to miss the earth completely, hits and becomes the cap to a series of events that destroy the world as we know it. Hopes, dreams, tomorrows: All buried in a desperate struggle to survive. Small groups band together for safety, leaving the ravaged cities behind in search of a new future…
Get it: https://www.smashwords.com/books/view/515457
---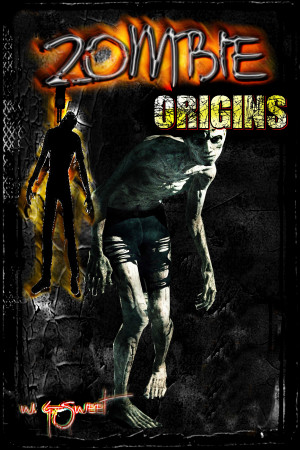 Zombie: Origins
By W.G. Sweet At six foot three and nearly two hundred ninety pounds I don't usually fear much. But that day I did. I realized there are some things you had better fear if you have half a brain in your head. It didn't matter that I could walk through Central Park unmolested. Something was on the wind. Something that didn't care who it touched: Did not respect physical size. More
Get it: https://www.smashwords.com/books/view/412524
---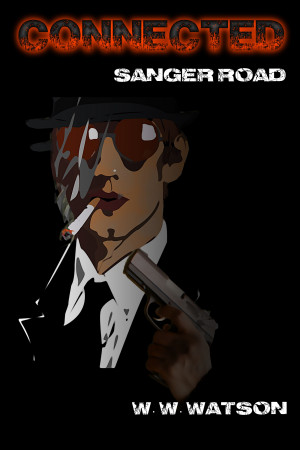 Connected: Sanger Road
By W. W. Watson Sanger Road:
An explosive morning on a dead end road is about to change Billy Jingo's life forever.
April Evans is a young woman living a dead end life, the same as Billy. They are thrown together and find themselves in a set of circumstances neither could ever have predicted. Murder, hired killers, cash and drugs are all in the mix. Soon April and Billy find themselves on the run for their lives More
Get it: https://www.smashwords.com/books/view/667991
---
---
Total Page Visits: 138 - Today Page Visits: 1