Dani California: RHCP
California, rest in peace
Simultaneous release
California, show your teeth
She's my priestess
I'm your priest, yeah, yeah…
Watch the music video for "Dani California" now! Stadium…
---
My book just launched.
Blurb:
A dynamic, intelligent, highly ambitious woman, sets out to make a mark in a man's world. She is the first woman in her organization to enter the technical domain, she not only excels in her chosen field, she also breaks an egotist mindset of one of her senior colleague. She gets caught in the politics at work, despite her excellent track record and major accomplishments in some path-breaking technological aspects, she becomes vulnerable and defeated. In her personal life, she is unable to make her own decisions; she is constantly nagged by her parents and limited by their choices. She wants freedom, she wants to chase her dreams and fulfill the promises she made to herself and to her loving uncle, but she accepts defeat tired of fighting……
Does she give up? Would she end up in oblivion? Can she do nothing at all? Read on to find out more……….her battle, her love and her success.
It is available in all formats. My friends, you are spoilt for choices. It can't get better than this. Please grab your copy and read it. I can't wait to read your reviews.
For those who want to hold a book, it is available in print.
For those who want it on kindle, please go for it.
For those who want it on their phones, please download in on google play, ibook, and kobo
Please find the links at
Notion Press https://notionpress.com/read/the-tyranny-of-love-life-and-destiny
Amazon https://www.amazon.in/Tyranny-Love-Life-Destiny/dp/1642496804
Flipkart https://www.flipkart.com/tyranny-love-life-destiny/p/itmf3jehzmhwbwwq?pid=9781642496802
GOOGLE PLAY https://play.google.com/store/books/details/Anitha_The_Tyranny_of_Love_Life_and_Destiny?id=NX1SDwAAQBAJ
IBOOK https://itunes.apple.com/us/book/id1362001620
KOBO https://www.kobo.com/in/en/ebook/the-tyranny-of-love-life-and-destiny
---
So I'm watching The Voice and a a young guy comes out to sing a song and he has pants that end four inches above his ankle and no socks. On purpose. I guess that is cool now?
I know that if you grew up in the 60's or 70's they had a name for that. The pants were called high-waters which meant they were last years pants, and maybe not yours, but your sisters or brothers. Yes. And the socks or lack thereof? Easy: It meant it was not your turn to wear the socks.; maybe your sister or brother got to wear them that week… Just saying… emulate the cool stuff not the fool stuff…
---
So I am watching the end episodes of Survivor season sixteen on Hulu; which my friend Andrea recommended and I really like as a matter of fact, and they show a white parrot? MaCaw? Something parrot like sitting on a branch and a lizard in the claw/foot/hand.
It looked a little like the Geico lizard… Non threatening… Minding its own business… Watching the contestants, probably, and maybe even chuckling to itself: "He, he, he, those silly survivors!" And WHAM…
Clutched by a parrot… Benevolent parrot? Hardcore island gang member parrot? Hard to tell until… WHAM!!! The parrot bites off one of the lizards legs/feet/arms… Surprisingly the lizard seems to take this in stride… No yelling, screaming… "Help Police!" Nothing at all…
Possibly the Geico lizard was in shock, after all the parrot just ate one of its legs/arms/feet. And while I am thinking this I also think "Hey, that parrot is holding that lizard just like a corn-dog on a stick." And as soon as I think it the parrot lifts the lizard slightly towards its mouth and WHAM!!! Chomps off the head and shoulders… All that is left is a stump and a twitchy tail.
Ahhh, I think, island wildlife… The real reason I am watching these old Survivor episodes. Me and the parrot, him with most of his snack remaining, settle in to see if the ladies are really going to blindside Ozzy 'cause Amanda seems really upset…
---
New York this week during the ice storm… Rain – Ice – Snow…
---
Round Here: Counting Crows
Maria came from Nashville with a suitcase in her hand
She said she'd like to meet a boy who looks like Elvis
She walks along the edge of where the ocean meets the land
Just like she's walking on a wire in the circus
She parks her car outside of my house
Takes her clothes off
Says she's close to understanding Jesus
She knows she's just a little misunderstood
She has trouble acting normal when she's nervous
Round here we're carving out our names
Round here we all look the same
Round here we talk just like lions
But we sacrifice like lambs
Round here she's slipping through my hands
Sleeping children better run like the wind
Out of the lightning dream
Mama's little baby better get herself in
Out of the lightning
She says It's only in my head…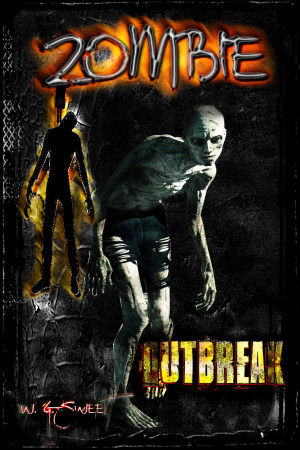 I am here in this farm house that Lana and I found a few weeks back. By myself. Lana is gone. I sat down here to write this story out before I am gone too. Maybe that sounds melodramatic, but it isn't. I know exactly what my situation is. We have been to Manhattan, outside of it, you can't go in any longer, and we came from Los Angeles, so we know: It's all gone, destroyed, there's nothing left…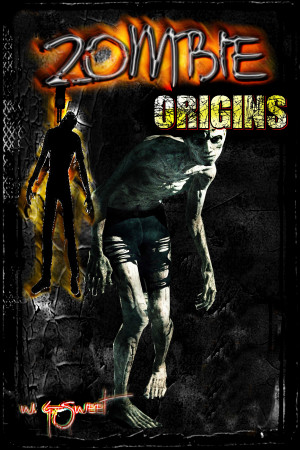 At six foot three and nearly two hundred ninety pounds I don't usually fear much. But that day I did. I realized there are some things you had better fear if you have half a brain in your head. It didn't matter that I could walk through Central Park unmolested. Something was on the wind. Something that didn't care who it touched: Did not respect physical size.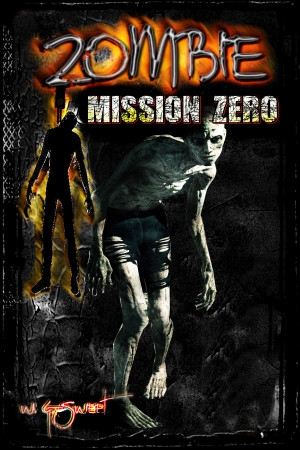 by W.G. Sweet
The Zombie Killers are the men and women who keep the new settlements safe for the other survivors. Those in the Nation and those in the Fold, and the many independent colonies that would not be able to exist without their help and intervention. They are the ones who search out supplies, fight the Zombie Plagues so that the others can live in safety…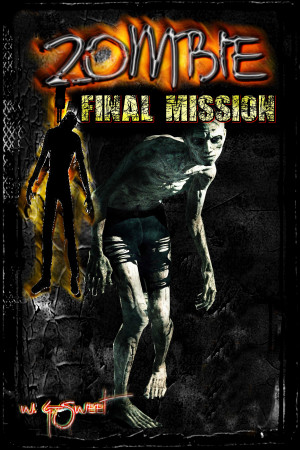 by W.G. Sweet
Zombie: The Final Mission Watertown N.Y.: Pearl made her way out of Watertown after escaping from project Bluechip where she had been held captive. She made her way to the Nation early on, becoming one of the builders of that society, but Pearl has a secret that will change the Zombie Killers and The Nation forever… The Final book in the Trilogy…
---
---
Total Page Visits: 1308 - Today Page Visits: 7