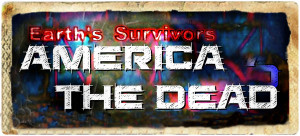 By Dell Sweet
Individual stories from the apocalypse of the dead… The end of society as we know it is here. No more cities… No more police… Gangs control everything… The dead are rising…
Earth's Survivors America The Dead
---
Series Order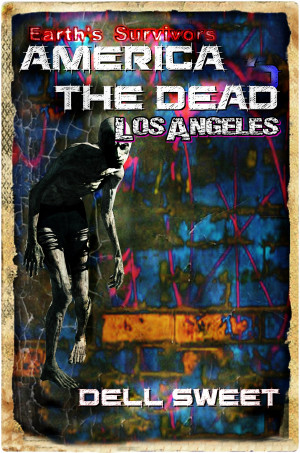 Earth's Survivors America The Dead: Los Angeles by Dell Sweet Series: Earth's Survivors America The Dead. Words: 57,350. Language: English. Published: September 12, 2014 by W.G. Sweet. Categories: Fiction » Horror » Undead, Fiction » Science fiction » Apocalyptic
An apocalypse of epic proportions has shaken the Earth to it's core. In the bigger cities the dead are growing quickly in numbers. Growing intelligent as they continue to change and mutate. They have one thought in their rotting brains, take over the world, and destroy those that live in the process. Billy Jingo leaves Los Angeles hoping there might be something better on the other coast…
---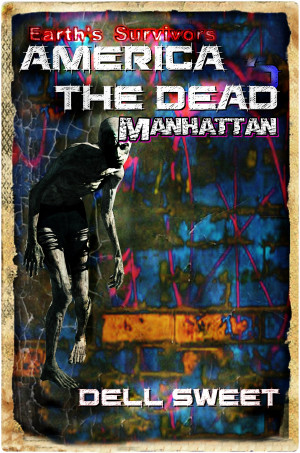 Earth's Survivors America The Dead: Manhattan by Dell Sweet Series: Earth's Survivors America The Dead.  Words: 58,520. Language: English. Published: February 16, 2016 by W.G. Sweet. Categories: Fiction » Science fiction » Apocalyptic, Fiction » Fantasy » Epic
Donita's Notebook March 1st (Night) Quakes, at least three. Warmed up fast, and all the dirty snow that was piled along the streets has melted. Torrential rains. Thunder and lightening in the snow storm that came after sunset. Didn't last long; turned back to rain. Parts of the projects are burning. Jersey is burning. The sky is red-orange, everything across the river is on fire. No one has come.
---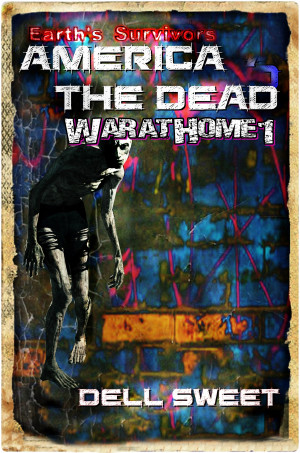 Earth's Survivors America The Dead: War At Home 1 by Dell Sweet Series: Earth's Survivors America The Dead. Words: 78,790. Language: English. Published: February 16, 2016 by W.G. Sweet. Categories: Fiction » Horror » Undead, Fiction » Science fiction » Apocalyptic
Gabe Kohlson moved away from the monitors. "Heart rate is dropping, don't you think…" He stopped as the monitor began to chime softly. "Dammit," Kohlson said as he finished his turn. "What is it," David Johns wheeled his chair across the short space of the control room. "Flat lined," Kohlson said as he pushed a button on the wall to confirm what the doctors already knew. Clayton Hunter was dead.
---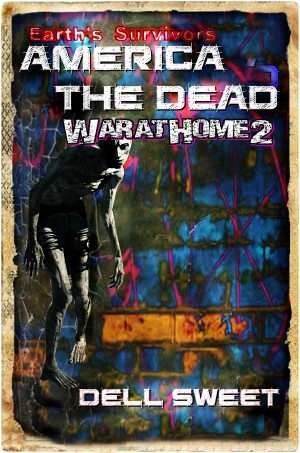 Earth's Survivors America The Dead: War At Home 2 by Dell Sweet Series: Earth's Survivors America The Dead. Words: 69,670. Language: English. Published: February 25, 2016 by W.G. Sweet. Categories: Fiction » Science fiction » Apocalyptic, Fiction » Horror » Undead
Donita: The hunger was terrible, all consuming, and it came in crashing waves. The impulse to feed seemed to be the only coherent thought she had. It was hard to think around, hard to think past. It was all she could do not to rush from the trees, find the smell that tempted her and consume it. Eat it completely. Leave nothing at all…
---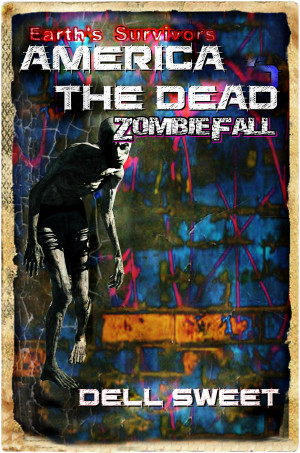 Earth's Survivors America The Dead: Zombie Fall by Dell Sweet Series: Earth's Survivors America The Dead. Words: 86,490. Language: English. Published: March 22, 2016 by W.G. Sweet. Categories: Fiction » Horror » Undead, Fiction » Science fiction » Apocalyptic
Arlene's Journal It's the night before the six will leave to go back to the outside. I think of it that way… The outside. This place overwhelmed me for the first little while. That and having to kill a man. But it was worse for those who stayed behind when we made our way to this place. If they had not stayed to fight the rest of us would not have been able to get away…
---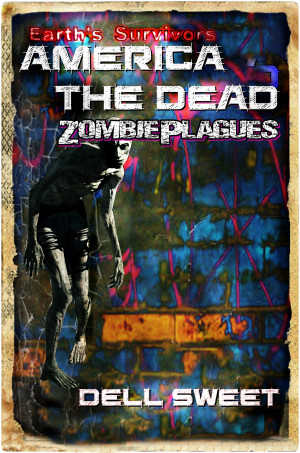 Earth's Survivors America The Dead: The Zombie Plagues by Dell Sweet Series: Earth's Survivors America The Dead. Words: 83,720. Language: English. Published: March 22, 2016 by W.G. Sweet. Categories: Fiction » Horror » Undead, Fiction » Science fiction » Apocalyptic
Donita walked down Eighth Avenue towards Columbus Circle. Behind her a silent army followed, numbering in the thousands. From the circle they would take the park. There were thousands of the living camped out in the park. She could smell them on the air that flowed past her face as she walked. They had believed they were safe in their numbers, and for a time that had been true, but no more…
---